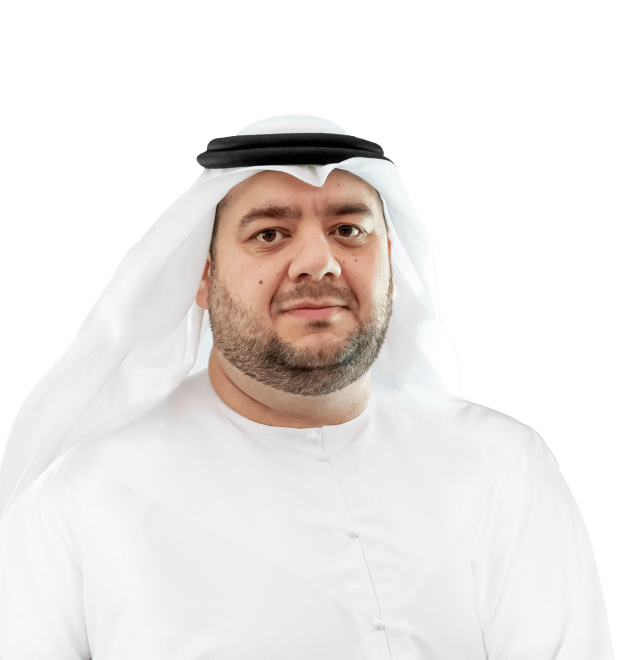 H.E. Mohamed Hassan Alsuwaidi,
Minister of Investment
MD & CEO of ADQ
Minister of Investment
MD & CEO of ADQ
H.E. Mohamed Hassan Alsuwaidi
ADQ was established to create further value and future-proof Abu Dhabi's economy. It brings together some of the Emirate's most dynamic, transformational and ambitious enterprises through investments across key sectors of the local economy.
‍
Our shareholder, the Government of Abu Dhabi, entrusts us to develop ADQ as a national champion that will create long-term value and accelerate sustainable economic growth for future generations.
‍
Each portfolio company has created a strong foundation in the economy, in society and in many cases, in markets beyond the UAE. However, by bringing together key entities representing such a wide range of strategic sectors within a single holding structure, we have the opportunity to achieve even greater impact.
‍
Our partnership approach enables our portfolio companies to operate as effectively and efficiently as possible by implementing the best commercial practices and value-driven initiatives. We work with the leadership of these companies to provide them with insights across the entire spectrum of our portfolio and across clusters and ecosystems, sharing combined expertise in a variety of ways to capitalize on economic and commercial opportunities. In addition, our position as an investment and holding company allows us to cultivate an even greater level of innovation and ambition.
‍
Looking ahead, we recognize that sustainable investing is imperative for a sustainable future. This means we are considering Environmental, Social and Governance (ESG) principles across our portfolio companies to build long-term growth and create value for our society and the environment. Everything we do, from our day-to-day business practices and processes to our entire investment cycle, considers ESG factors that will positively impact the communities in which we operate.